ePluribus is the world's first civic network. A civic network is like a social network but with a crucial difference: it establishes unique identity. Just as a bank ensures that each account is associated with a unique person, ePluribus ensures that each message to a representative comes from a single individual. In doing so, it helps representatives process and understand the huge volume of messages they receive and helps people like you be heard.
ePluribus is a mission-driven organization. It's non-partisan and for all levels of governement — federal, state, and local. We know that better technology won't fix every problem, but we believe it's a great place to start.
"ePluribus" is a play on both the "e" commonly used to abbreviate "electronic" (as in eMail or eCommerce) and the unofficial motto of the United States, e pluribus unum, which is Latin for "out of many, one". You may not realize it, but this motto is all around you! Take out a one dollar bill and look at the back side.
This name captures the spirit of ePluribus: working together to make the system better, for everyone.
ePluribus provides several game-changing ways to contact your elected officials: a social media integration, an embeddable widget, and a website portal.
Using our social media integration, you can post on Facebook or tweet on Twitter and simultaneously send an official message to your representatives. This breaks the bubble of social media so that you can voice your opinions not just to your friends but also to the people who represent you.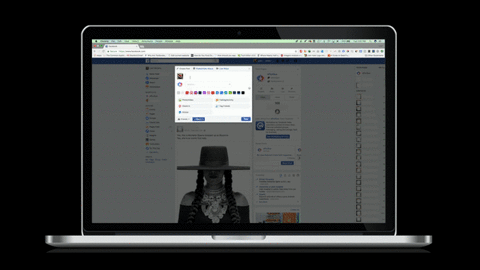 With our embeddable widget, you can write to your elected officials from any website that has the widget. For example, a representative can put it on their own website, or a news organization can put it below articles about politics so you can contact your represntatives right after reading about a current issue.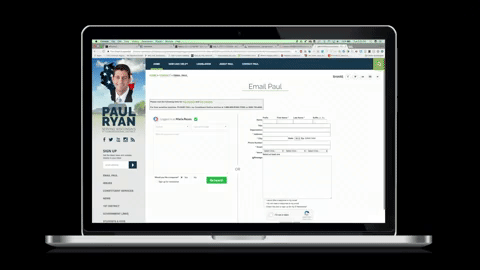 And on our website portal, you can send a message to many representatives at the same time using a simple, modern interface.
We provide representatives with aggregate data about who's contacting them and what they're saying. Finally, they'll be able to process and understand the messages they receive, and they'll know which messages are from real people like you. Your personal data is encrypted, and you control what you share. We also give media access to some of the data so they can hold representatives accountable to you.
Over time, ePluribus will evolve into a full PoliTech platform, an online forum for discussion about political issues.
We're brothers working together to equip democracy with 21st-century tools.
Aidan is a junior at Stanford University and Co-Founder of ePluribus.
Liam is a senior at Stanford University and Co-Founder of ePluribus.
Director of Public Policy at Stanford University
Executive Director of the Centrist Project
Founder and CEO of Independent Thought & Social Action International
Like the country we call home, ePluribus is of the people, by the people, and for the people. We the people are what ePluribus is about, and this section pays tribute to those who have helped especially much to make it all possible.
If you'd like your name to be included below, you can "sign" the document by contributing at least $10 to our crowdfunding campaign (select one of the campaign perks). The more you contribute, the larger your name will be. The person who contributes the most will have the largest name of all and be our "John Hancock". See if you can be our Hancock!
of the planet Earth, in order to better be heard, do ordain and establish ePluribus to equip democracy with 21st-century tools.
Eric So
Nathaniel Simon
Jess Fry
Sierra Hansen
Harrison Balistreri
Seamus Kraft
Eleanor Collier
Patrick Cason
Matthew Dattilio
Annette Esquibel
Anshul Dhingra
Jim Best-Devereux
Basili Petropoulos
Janell Cutrer
Armelle Coutant
Analese Steverson Pugh
Jack Collison
Colton Mallet
Ram Hari Dahal
Dante Alvarado-Leon
Sophie Bandarkar
Kinsey Morrison
Nathan Kong
Theresa C. Davis
Sandra Behler
Julie Iverson
Claire McCarty
Ron Williams
Jason Xiao
Matthew Wigler
Aditya Raj Jain
Vipul Singh
Erin Bourque
Dan McCarty
Elizabeth McCarty
Maeve McCarty
Nicole Sabina Ticea
Laura & Shekhar Sane
Hristo Stoyanov
Rich and Lena Eng
Edward Grammens
Nicholas Freybler
The Rutlin Family
Darryl Brown
Cliff Jepsen